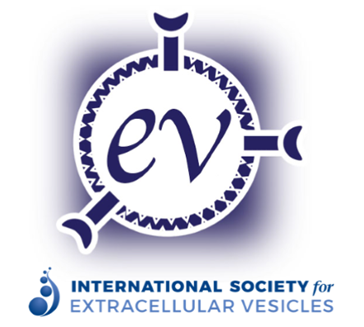 Join Us Online for EVClub
Your regular gathering place for journal discussions and more!

Sign up to be added to the distribution list to receive log-in instructions prior to every future session. You do not need to register for each session. 
EVClub Topics and Presenters
August 2023

Wednesday, August 2, 2023
Patricia A. Gomes
"Separating spontaneously released brain EVs: implications for stress-related pathology"

Wednesday, August 16, 2023
Paula Pérez
"Extracellular vesicles from human plasma dampen inflammation and promote tissue repair functions in macrophages"

Wednesday, August 23, 2023
Ann Ramsey
"What do we know about neutrophils and EVs?"

Wednesday, August 30, 2023
Gang Wang, David Lyden
"Tumour extracellular vesicles and particles induce liver metabolic dysfunction"

September 2023

Wednesday, September 6, 2023
Felix Horns
"Engineering RNA export for measurement and manipulation of living cells"

Wednesday, September 13, 2023
Sabrina Lasalvia, Xisheng Li, Susmita Sahoo
"Extracellular Vesicle–Encapsulated AAVs for Therapeutic Gene Delivery to the Heart"

Wednesday, September 27, 2023
Emma Symonds
"Adipose derived stem cell extracellular vesicles modulate primary human macrophages to an anti‐inflammatory phenotype in vitro"

October 2023

Wednesday, October 4, 2023
Tijana Talisman, Andras Saftics
"Single Extracellular Vesicle Nanoscopy"

Wednesday, October 18, 2023
Honami Naora
"The glycoprotein CD147 defines miRNA-enriched extracellular vesicles that derive from cancer cells"

Past Sessions
Subscribe to the YouTube channel for recordings of past EVClubs.
Have Suggestions? Want to Get Involved?
We welcome suggestions for future topics, articles, speakers, and moderators. Submit your feedback or volunteer interest using this form.
About EVClub
The EVClub was started years earlier by Ken Witwer at Johns Hopkins as an intra-institution activity. When the COVID-19 pandemic brought lockdowns in early 2020, Dr. Witwer steered the EVClub to an online setting and expanded access to anyone interested. The EVClub is a venue for discussing research and published articles - often including discussion with the authors themselves - and generally sharing ideas in a wider community of EV researchers.