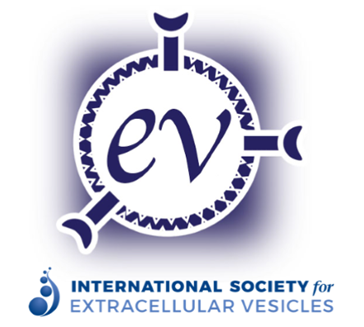 Join Us Online for EVClub
Your regular gathering place for journal discussions and more!

Sign up to be added to the distribution list to receive log-in instructions prior to every future session. You do not need to register for each session. 
EVClub Topics and Presenters

Wednesday, November 9, 2022, Noon EST
Jeffrey Sundstrom, Moderated by Ken Witwer
"EVs in retinal disease"

Wednesday, November 23, 2022
Mathilde Bergamelli
"Placental small extracellular vesicles during congenital Cytomegalovirus infection: what impact in the fetal compartment"

Wednesday, November 30, 2022 
Marco Brucale
"Compositional profiling of EV-lipoprotein mixtures by AFM nanomechanical imaging"

Wednesday, December 7, 2022, Noon EST
Amandine Bonifay
"A new strategy to count and sort neutrophil-derived extracellular vesicles: Validation in infectious disorders"

Tuesday, December 13, 2022, 8pm EST / Wednesday, December 14, 2022, 9am GMT
Charles Lai
"Membrane Protein Modification Modulates Big and Small Extracellular Vesicle Biodistribution and Tumorigenic Potential in Breast Cancers In Vivo"

Wednesday, December 21, 2022
Antonin Morillon
"Urinary extracellular vesicles contain mature transcriptome enriched in circular and long noncoding RNAs with functional significance in prostate cancer"
Have Suggestions? Want to Get Involved?
We welcome suggestions for future topics, articles, speakers, and moderators. Submit your feedback or volunteer interest using this form.
About EVClub
The EVClub was started years earlier by Ken Witwer at Johns Hopkins as an intra-institution activity. When the COVID-19 pandemic brought lockdowns in early 2020, Dr. Witwer steered the EVClub to an online setting and expanded access to anyone interested. The EVClub is a venue for discussing research and published articles - often including discussion with the authors themselves - and generally sharing ideas in a wider community of EV researchers.