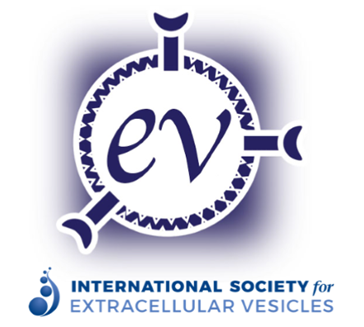 Join Us Online for EVClub
Your regular gathering place for journal discussions and more!

Sign up to be added to the distribution list to receive log-in instructions prior to every future session. You do not need to register for each session. 
EVClub Topics and Presenters

May 2023

Wednesday, May 31, 2023 12 noon EST
Marc Poirot
"Targeting the liver X receptor with dendrogenin A differentiates tumour cells to secrete immunogenic exosome-enriched vesicles"

June 2023

Wednesday, June 7, 2023 12 noon EST
Danilo Mladenović, Nataša Zarovni, Delaram Khamari
"Acidification of blood plasma facilitates the separation and analysis of extracellular vesicles"

Wednesday, June 14, 2023, 12 noon EST
Shannon Macauley
"Novel method for collecting hippocampal interstitial fluid extracellular vesicles (EVISF) reveals sex-dependent changes in microglial EV proteome in response to Aβ pathology"

Wednesday, June 21, 2023 12 noon EDT
Kevin Richetin
"Tau Transfer via Extracellular Vesicles Disturbs the Astrocytic Mitochondrial System"


July 2023

Wednesday, July 12, 2023 12 noon EDT
Jennifer Petersen, Joshua Zimmerberg
"Endothelial cells release microvesicles that harbour multivesicular bodies and secrete exosomes"

Wednesday, July 26, 2023, 12 noon EDT
Tracy Bale
"HA-tag CD63 is a novel conditional transgenic approach to track extracellular vesicle interactions with sperm and their transfer at conception"


Have Suggestions? Want to Get Involved?
We welcome suggestions for future topics, articles, speakers, and moderators. Submit your feedback or volunteer interest using this form.
About EVClub
The EVClub was started years earlier by Ken Witwer at Johns Hopkins as an intra-institution activity. When the COVID-19 pandemic brought lockdowns in early 2020, Dr. Witwer steered the EVClub to an online setting and expanded access to anyone interested. The EVClub is a venue for discussing research and published articles - often including discussion with the authors themselves - and generally sharing ideas in a wider community of EV researchers.