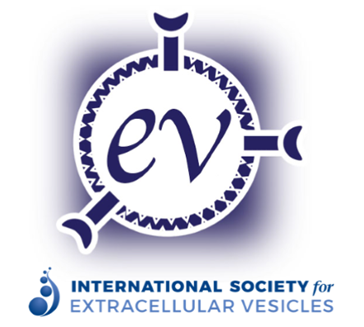 Join Us Online for EVClub
Your regular gathering place for journal discussions and more!

Sign up to be added to the distribution list to receive log-in instructions prior to every future session. You do not need to register for each session. 
EVClub Topics and Presenters
February 2023

Wednesday, February 8, 2023 11AM EST/17.00 CET
Melanie Schürz/Nicole Meisner-Kober, moderated by Ken Witwer
"EVAnalyzer: High content imaging for rigorous characterisation of single extracellular vesicles using standard laboratory equipment and a new open-source ImageJ/Fiji plugin"

Wednesday, February 15, 2023
Karina Pino-Lagos, moderated by Ken Witwer
"Neuropilin-1 is present on Foxp3+ T regulatory cell-derived small extracellular vesicles and mediates immunity against skin transplantation"

Wednesday, February 22, 2023
Carlos Salomon Gallo, moderated by Ken Witwer
"A novel technique using chronic infusion of small extracellular vesicles from gestational diabetes mellitus causes glucose intolerance in pregnant mice"

March 2023

Wednesday, March 1, 2023 12 noon EST
Masood Kamali-Moghaddam
"Surface protein profiling of prostate-derived extracellular vesicles by mass spectrometry and proximity assays"

Wednesday, March 8, 2023
Kyra Defourny, Esther Nolte-'t Hoen
"The encephalomyocarditis virus Leader promotes the release of virions inside extracellular vesicles via the induction of secretory autophagy"

Wednesday, March 22, 2023 12 noon EDT
Nea Korvenlaita
"Dynamic release of neuronal extracellular vesicles containing miR-21a-5p is induced by hypoxia"

Wednesday, March 29, 2023 12 noon EDT
Ferdinando Pucci
"Cancer stem cell-derived EVs preferentially target MHCII-macrophages and PD1+ T cells in the tumor microenvironment"

April 2023

Tuesday, April 5, 2023 9AM Beijing/ Wednesday, April 4, 2023 9 PM EST
Lei Guan
"HRS phosphorylation drives immunosuppressive exosome secretion and restricts CD8(+) T-cell infiltration into tumors"

Wednesday, April 12, 2023, 12 noon EDT
Cecilia Lässer, Anna Lischnig
"Quantitative Proteomics Identifies Proteins Enriched in Large and Small Extracellular Vesicles"


Have Suggestions? Want to Get Involved?
We welcome suggestions for future topics, articles, speakers, and moderators. Submit your feedback or volunteer interest using this form.
About EVClub
The EVClub was started years earlier by Ken Witwer at Johns Hopkins as an intra-institution activity. When the COVID-19 pandemic brought lockdowns in early 2020, Dr. Witwer steered the EVClub to an online setting and expanded access to anyone interested. The EVClub is a venue for discussing research and published articles - often including discussion with the authors themselves - and generally sharing ideas in a wider community of EV researchers.