ISEV2023 Annual Meeting | Seattle, Washington | 17-21 May

Plenary Speakers
Monica Driscoll, PhD

Rutgers University, USA

"Exophers in Neurodegenerative Diseases and Brain Aging"

Dr. Driscoll is a leading expert in the field of aging and her group studies the basic biology of aging with a focus on molecular mechanisms of healthspan extension via genetic, chemical, and exercise interventions. Neuronal proteostasis and anti-neurodegeneration mechanisms are also major research interests, and the understanding of large vesicle aggregate and organelle extrusions in membrane-bound exophers is a central facet of that effort.

PhD Jacky Goetz, PhD

INSERM, France

"In-vivo Imaging of EVs in Cancer"

Dr. Goetz is a leading expert in tumor metastasis and his group is credited with the development of intravital correlative microscopy for tracking metastasis in zebrafish and mouse models. His team demonstrated that Ral1 controls biogenesis and secretion of tumor extracellular vesicles and that the zebrafish embryo can be used for tracking, at high spatio-temporal resolution, the fate and function of extracellular vesicles in vivo.

 

Ivan Poon, PhD

La Trobe Institute for Molecular Science, Australia

"Apoptosis and EVs"

Dr. Poon is a leading expert in apoptotic cell disassembly and clearance and his group studies how and why dying cells fragment into apoptotic bodies during apoptosis. Their research has defined key aspects in the molecular machinery that regulate this disassembly process during cell death, the importance of this process in disease settings, and identified novel drugs that target this process.

Eva Rohde, PhD

University Hospital Salzburg, Austria

"Therapeutics Using Human Mesenchymal Stromal Cells"

Dr. Rohde is a leading expert in stem cell- and extracellular vesicle-based therapeutics. Her research focuses on the application of stem cell-based therapies with a special emphasis on their extracellular vesicles. She actively contributes to a global network of academic and industrial partners who share the goal of the clinical development and assessment of extracellular vesicle-based therapies in diseases with a high unmet need.

 
---
Photo Galleries
View the ISEV2023 photo album.
---
Award Winners
To view all scholarship, oral and poster award winners from 2023 and other past meetings, view the Past Annual Meeting Award Winners page.
---
Interpretative Category: Junior Winner

"Artificial extracellular vesicles"


Federico Vannuccini

University of Trento, Italy

Interpretative Category: Senior Winner

"Extracellular vesicles in brain cancer microenvironment"


Lata Adnani


Research Institute of McGill University, Canada

Scientific Category: Junior Winner

 

"Many Faces of Extracellular Vesicles" 

Annika Gathmann University Medical Center

Hamberg-Eppendorf, Germany and University of Virginia, USA

Scientific Category: Senior Winner

 



"A Look Within: The Intricacies of EV"

NanoworldSuman Dutta

Nuffield Department of Clinical Neurosciences, University of Oxford, United Kingdom
---
ISEV2023 International Organizing Committee
DOLORES DI VIZIO

CO-CHAIR
CEDARS-SINAI MEDICAL
CENTER, USA

UTA ERDBRÜGGER

CO-CHAIR
UNIVERSITY OF VIRGINIA
HEALTH SYSTEM, USA

DYLAN BURGER

THE OTTAWA HOSPITAL
RESEARCH INSTITUTE,
UNIVERSITY OF OTTAWA,
CANADA

TOM DRIEDONKS

UNIVERSITY MEDICAL
CENTER UTRECHT,
THE NETHERLANDS

MULLER FABBRI

CHILDREN'S NATIONAL
HOSPITAL, USA

METKA LENASSI

UNIVERSITY OF LJUBLLJANA,
SLOVENIA

SAI KIANG LIM

INSTITUTE OF MOLECULAR
CELL & CELL BIOLOGY,
SINGAPORE

URSULA SANDAU

OREGON HEALTH & SCIENCE
UNIVERSITY, USA

EDWIN VAN DER POL

AMSTERDAM UNIVERSITY
MEDICAL CENTERS,
THE NETHERLANDS

SARA VEIGA

MASSACHUSETTS GENERAL
HOSPITAL/HARVARD MEDICAL
SCHOOL, USA

 
 
---
Sponsors
Platinum Sponsors

---
Gold Sponsors

---
Silver Sponsors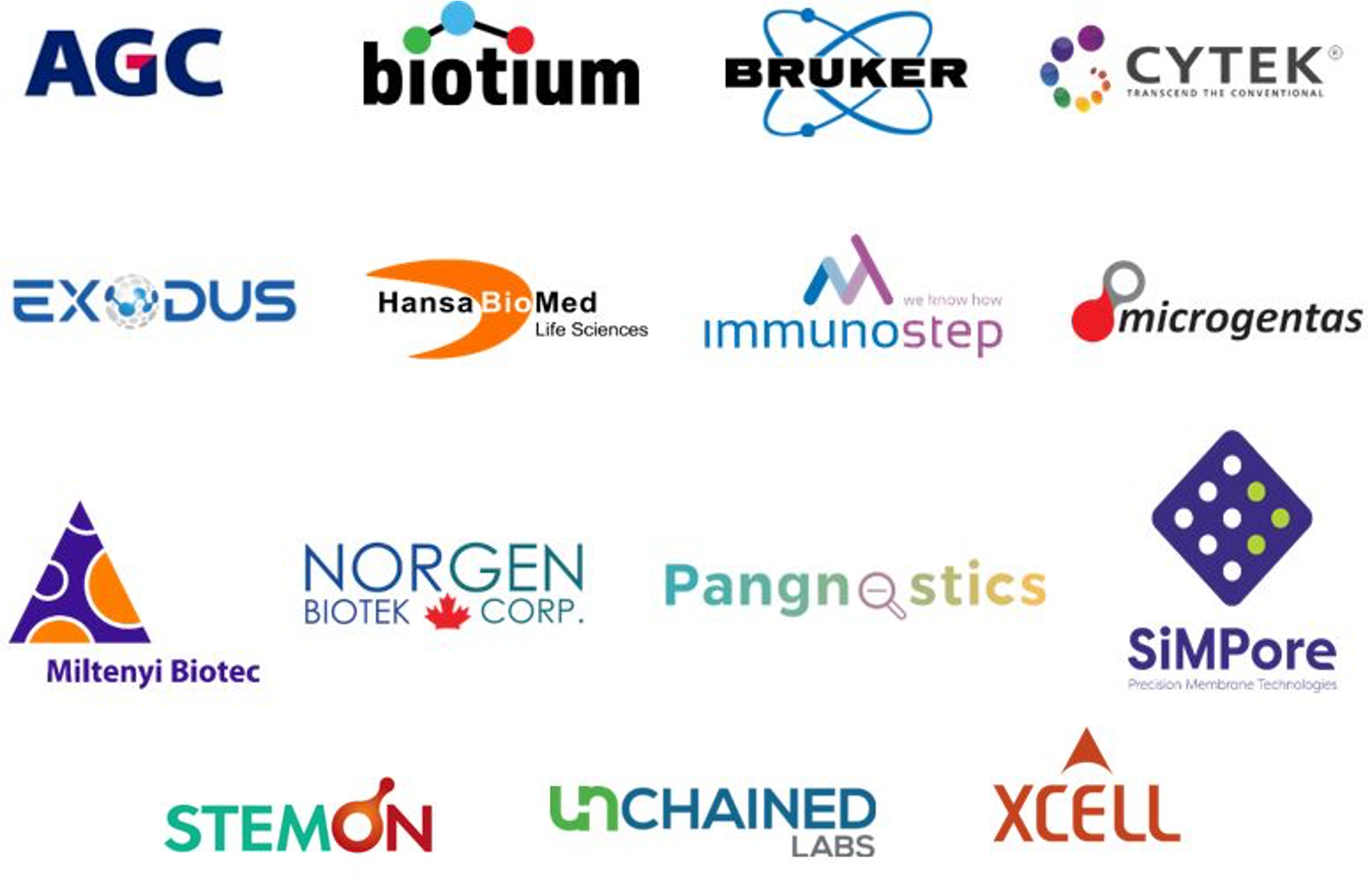 ---
Bronze Sponsors